Facility information
施設情報
Facilities in the building are as follows; reception on the 1st. floor, bath area "Shinjuku no Yu" on the 2nd. floor, internet café "Iyashi Café" on the 3rd. floor, and capsule rooms on 4th. to 7th. floors.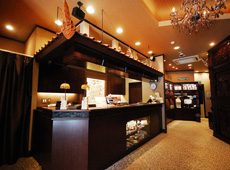 1st floor: Front Desk
1F フロント
We welcome our guests at a relaxing space surrounded with an exotic air.
Have a relaxing and comfortable time at our high quality, luxurious space, totally different from an old-style capsule hotels.
Common reception for the "Capsules", and "Shinjuku no Yu" on the 2nd. floor.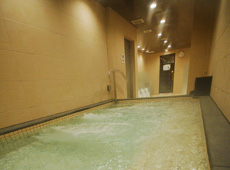 2nd floor: Shinjuku no Yu, and Laundromat
2F 新宿の湯、コインランドリー
Rich in minerals, more than 40 kinds! Relax and refresh yourself with the Helston Bakuhanseki artificial hot spring.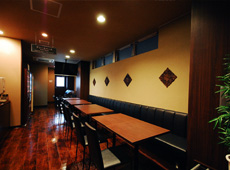 3rd. Floor. "Iyashi Café", Body Care "Momi Dokoro Korekarada!"
3F 癒しカフェ、リラクゼーション「もみ処」
Well equipped private internet boothes. Useful for business people.
Beverages are free of charge. Enjoy internet as well as genuine body care.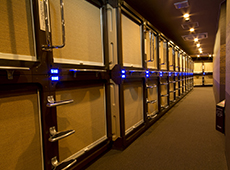 4rd floor to 7th floor: Capsule Rooms "Anshin Oyado"
4F-7F カプセルルーム 安心お宿
Not only its size, but enjoy an extraordinary comfort of each capsule! Fully installed with Wi-fi and video on demand (VOD). Experience the finest sleep with a bed mattress which many exclusive hotels use.